Study abroad and exchange programs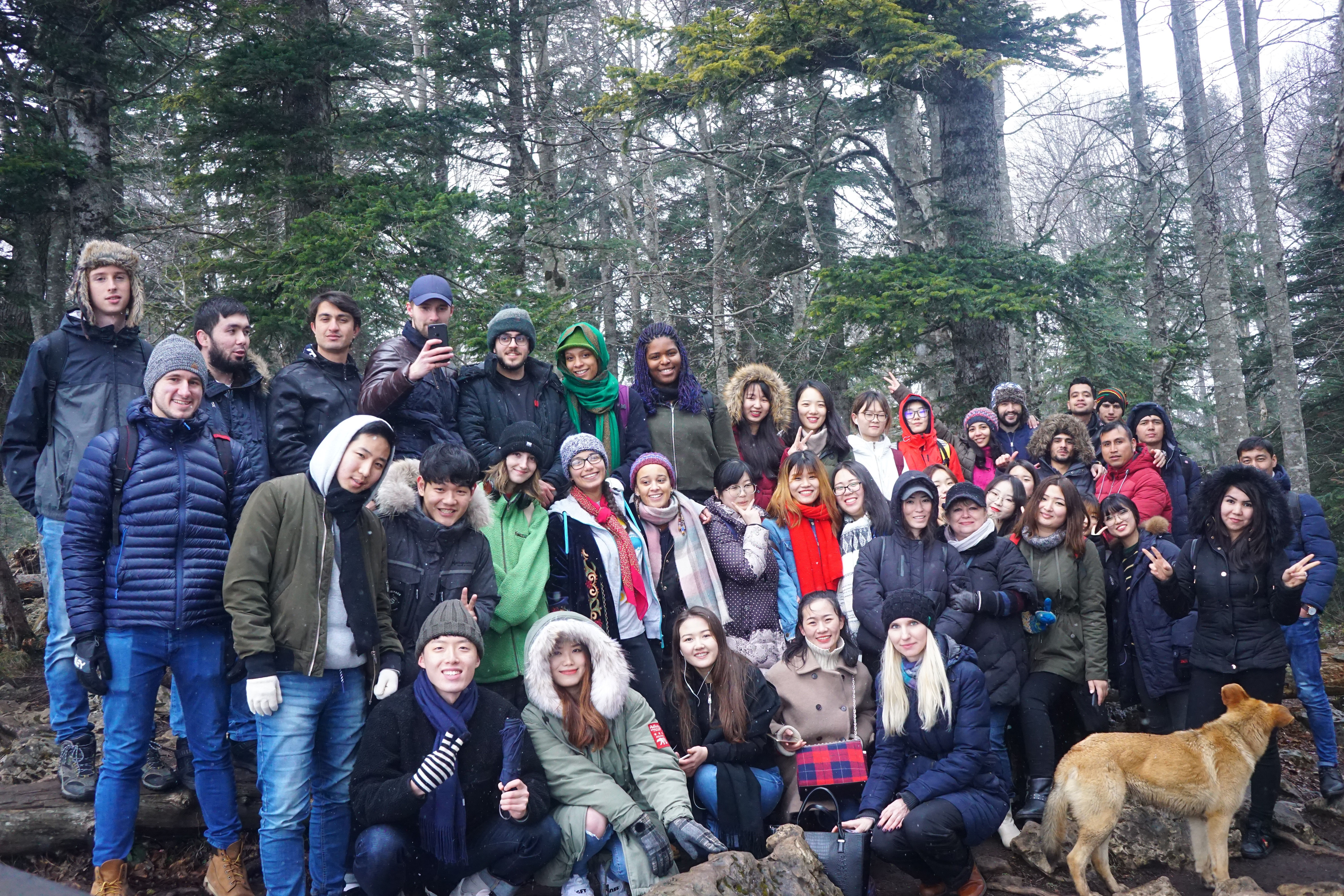 Students from partner universities can study at Kuban State University for 1-2 semesters for free. For students from other universities who want to spend a semester at Kuban State University, a tuition fee is to be paid. To participate in academic mobility/exchange programs, you should complete several steps:
1. Apply to the international Department of your University for participation in an academic mobility (exchange) program.
2. By April 15 (fall semester)/November 15 (spring semester), the responsible officer of the international Department sends the following documents to KubSU on your behalf:
a copy of your passport;
application form (including coordinator's signature and the University stamp);
transcript;
motivation letter (one page);
Learning Agreement.
3. After considering your application Kuban State University coordinator will inform you if you have been accepted. The procedure for issuing the official invitation takes up to three weeks.
4. After receiving an invitation, you can apply for a visa at the Embassy / Consulate of the Russian Federation.
Before arriving at Kuban state University:
After reviewing the application at the Russian Embassy / Consulate, you are issued a single-entry visa (for entering the Russian Federation), which is reissued for a multiple-entry visa upon your arrival.
1. Study the curriculum of Kuban State University, compare it with the curriculum of your University;
2. Please note that:
• Kuban State University offers all courses/subjects in Russian; if you need additional classes on the Russian language, contact your coordinator;
• you must have funds for living expenses (food, payment for cell phone, Internet, transportation etc.). the minimum amount you will need is 10000-12000 rubles per month. (this amount does not include accommodation fee);
3. Inform the coordinator at Kuban State University on your arrival (exact day and time) in advance.
Accommodation
Kuban State University offers accommodation in dormitories of sectional type with 2 or 3 beds in each room.
How to get to the dormitory:
• if you arrive at Krasnodar on a weekday during business hours, you can be picked up from the airport;
• If you arrive at night or on the weekend will have to get to the dormitory by yourself.
Dormitories address:
174, Dimitrov street (Dormitory 4)
176, Dimitrov street (Dormitory 5)
You can get to the dormitory from the airport:
by public transport - trolleybus #7, minibus #15 or #53 to the stop "University";
taxi "Saturn" +7 (861) 222-0-222, "Vezet" +7 (861) 224-42-22, Uber, Yandex
The trip can't cost more than 400 rubles
Krasnodar airport provides free wi-fi.
After arrival:
Please contact the passport and visa service of the International Affairs Department of Kuban State University for registration. Visa support costs about of 1200 rubles (Vera Sergeevna Ilinykh, dormitory #5, room 115, Mon-Fri from 9-00 to 13-00).
Every student takes medical tests in a local hospital upon arrival at the university. If you have international medical insurance, the cost of the tests will be reimbursed to you when you return home (you must keep all receipts). If you do not have international insurance, you can purchase Russian health insurance from the International Affairs Department.
Before leaving:
At the end of the semester you will receive a transcript with all the information on the courses taken and the grades received.
Attention! Plan the departure flights before your visa expires.
Semester dates:
Fall semester: September 1 - January 31
Spring semester: February 1 - June 30
---
Contact information:
Ekaterina M. Goryainova-Maksimchuk
Senior Inspector
International Affairs Department