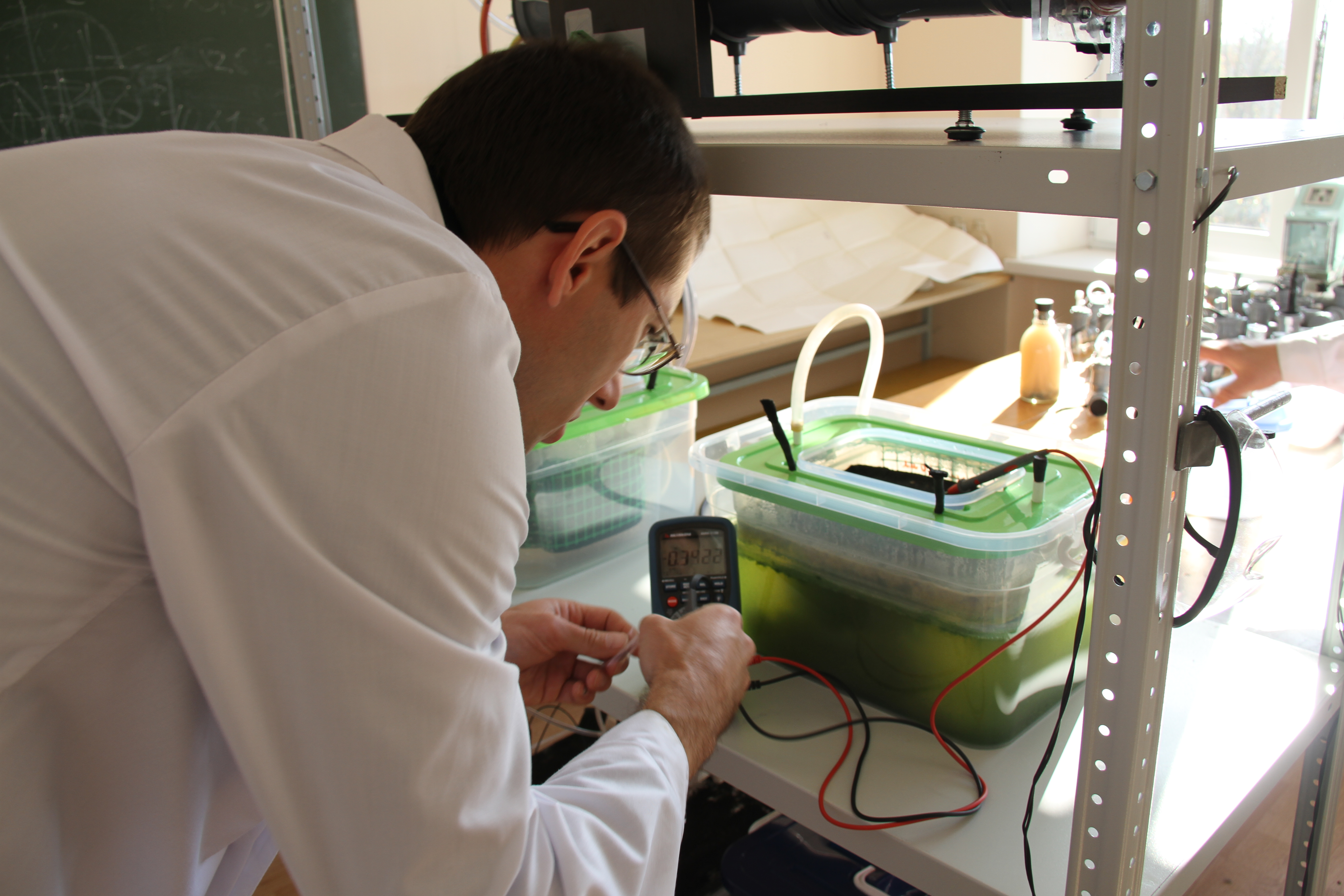 Kuban State University research in this field is carried out in three directions.
1. Ecological biochemistry.
Biological purification and recultivation of oil-polluted objects by microorganisms, destructing hydrocarbons. Biotechology center of Kuban State University purified from oil products more than 50 hectares of brown soils, which was returned into agricultural turnover in Southern and North-Caucasian federal districts, more than 60,000 tons of oil sludge and oil-polluted gronds were utilized. Biopreparations with phytostimulating properties are developed, destructing toxicants for improving ecological situation in big cities.
2. Biodamages.
Protection of materials and constructions from biodamages by bacteria (biocorrosion) and microfungi. Effective methods and preparations are developed allowing prevention of appearance and propagation of biodamages by microorganisms and microscopic fungi.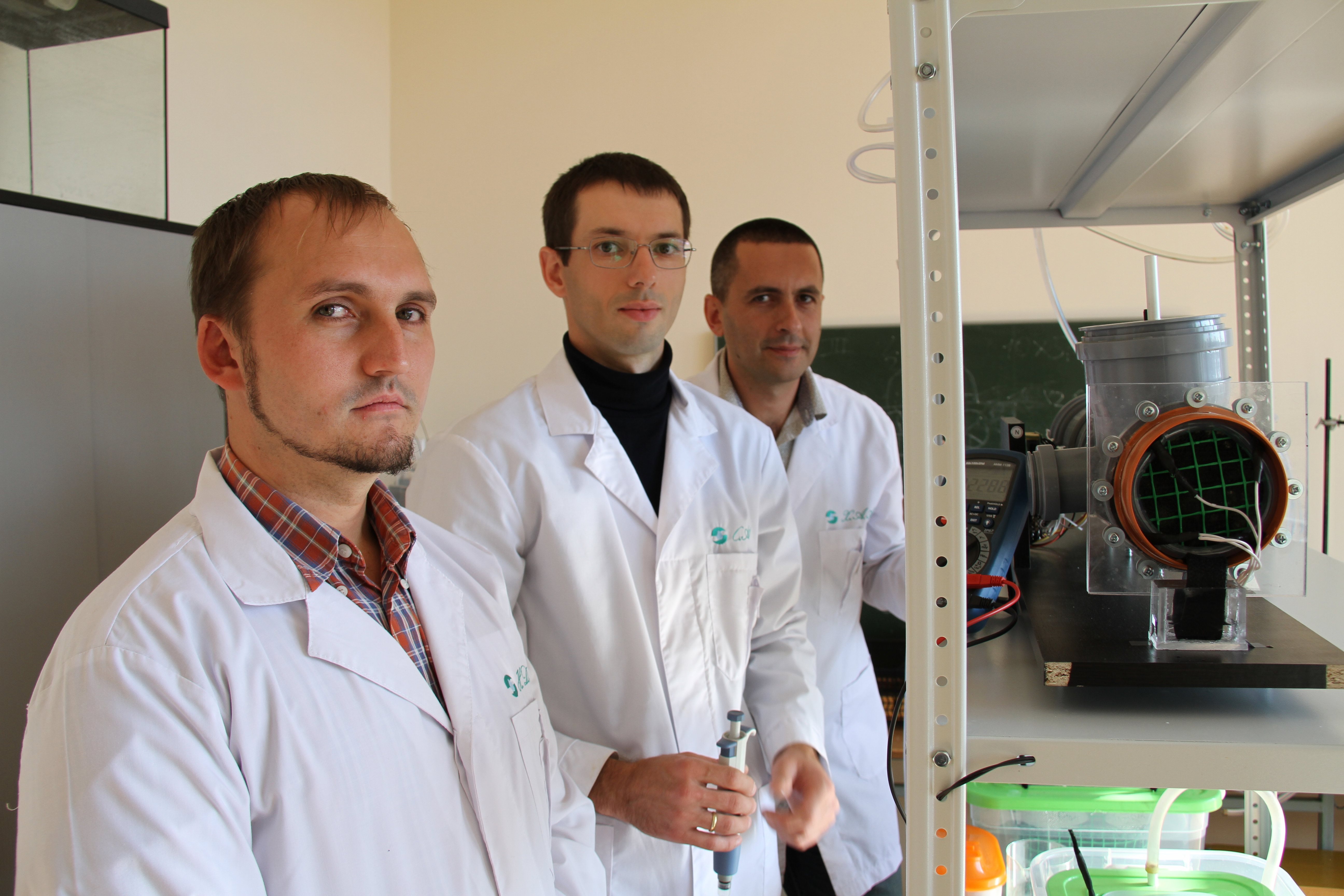 3. Alternative energy production.
Microbial fuel elements (MFE) as sources of alternative energy transforming chemical bond energy of organic wastes in electricity by means of microorganisms combine the properties of recycling organic wastes and an alternative electric energy source. In Russia, there are four patents for such appliances; one of them belongs to KubSU.
Micro algae is the base of waste-free technology of producing biofuel of the 3rd generation and fodder protein, one of the fastest growing phototrophs, able to duplicate their mass several times a day containing unbeatable amount of lipids (up to 80 p.c.), and serving as the prime material for biodiesel fuel production. The biomass remaining after the extraction of lipids is used as an effective fodder additive to the diet of cattle and poultry. This in future can impact energy supply and cut the use of ground-planted crops.
KubSU possesses and maintains the richest collection of oil-oxidizing microorganisms in the Southern Federal District.
KubSU holds patents on oil-oxidizing biopreparations and technologies allowing elimination of oil-pollutants of any type.